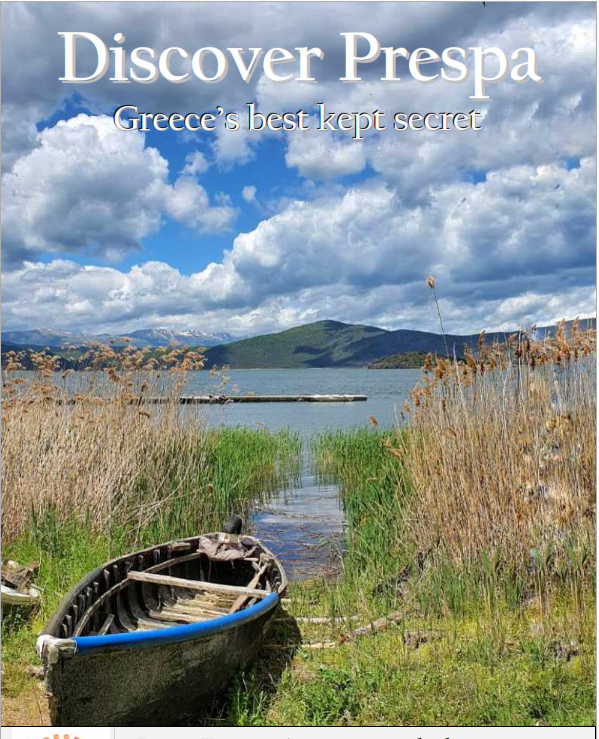 The "Association of Tourism and Related Activities of the Municipality of Prespa", together with the Region of Western Macedonia, and the Support of the Municipality of Prespa, participates in the International Tourism Fair Philoxenia 2021 (Kiosk 15, Stand 5) held in Thessaloniki from 12 to 14 November, invites you to its main event that will take place on Sunday 14-11-2021 at 11:30 – 12:00, at the booth 13 of the TIFF, with the theme:
«Discover Prespa: Greece's best kept Secret»
"Discover Prespa: The best hidden secret in Greece",
At this event, the Prespa Fairy Tale will be presented as a Tourist Destination for all seasons, but also the very great prospects for tourism development that are created, after the opening of the border crossing with Northern Macedonia, we hope soon with Albania.
Prespa where the history and culture of the place, starts from the depths of the centuries, through legends, fairies, elves and traditions, in combination with the harmonious coexistence of biodiversity and human activity, with the tourist infrastructure and related activities, create a unique tourist destination, that everyone would like to visit, all seasons.
Then, under the sounds of traditional music, we will go to the Beach of Thessaloniki, in the area behind the Statue of Alexander the Great, where in collaboration with the Municipality of Prespa, at 12:30 pm -14: 00 pm, the nicknames delicious will be cooked Prespa Beans, Peppers, etc.
The events take place in strict compliance with the protection measures regarding covid19.